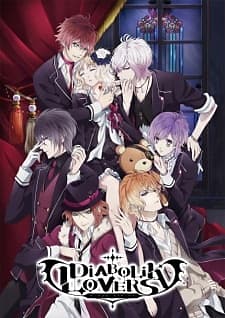 From
myanimelist.com
Komori Yui is a positive-thinking girl who nevertheless is troubled by seeing spirits and experiencing poltergeist phenomena. In her second year in high school, she transfers to a new school—a night school for entertainers and celebrities—due to her father's work. There are rumours that vampires exist among the student body, and Yui ends up living with the six sadistic Sakamaki vampire brothers.
I watched this anime when I was in my reverse harem mood, when I also watched
Kamigami no Asobi
and Amnesia. It sounds like a more extreme version of the Twilight series, and I guess in a way you can say that, but then again you can say that with any young adult vampire media. This anime was made from a video game series and at times you can definitely see the moments when you can choose what you can do next if you were playing the video game. It wasn't too bad, but it was there.