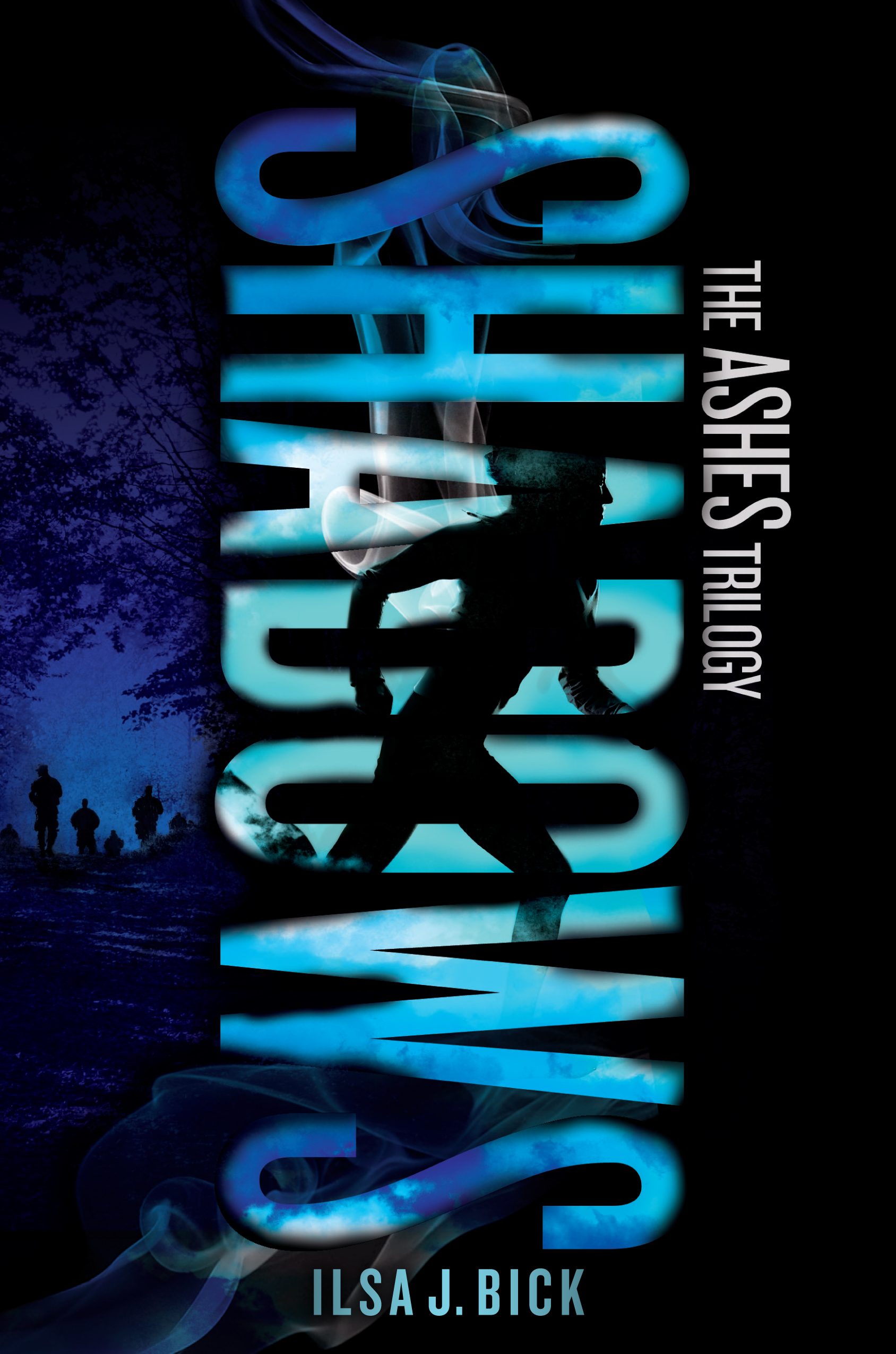 The Apocalypse does not end. The Changed will grow in numbers. The Spared may not survive.
Even before the EMPs brought down the world, Alex was on the run from the demons of her past and the monster living in her head. After the world was gone, she believed Rule could be a sanctuary for her and those she'd come to love.
But she was wrong.
Now Alex is in the fight of her life against the adults, who would use her, the survivors, who don't trust her, and the Changed, who would eat her alive.
Welcome to Shadows, the second book in the haunting apocalyptic Ashes Trilogy: where no one is safe and humans may be the worst of the monsters.
From
goodreads
Shadows may be the only book that has got me sucked in a the beginning. I've talked about this book for about a month on the blog and all I could say was the prologue was intense. I have to say a fair warning now that I didn't read the first novel yet, but I'm planning to read the entire series all at once soon.
Ilsa J. Bick is a new author to me and boy do I want to meet her now. I usually like to keep wanting to meet an author at a distance because sometimes your role models or heroes let you down. Ilsa, though, really made reading a sequel to a novel you've never read a bit more bearable than I thought. I especially love how she manages to write incredibly detailed actions scenes with out slowing everything down. It seemed incredibly life like.
I didn't meet these characters in Shadows before hand in the first novel because I didn't read the first novel like I said at the start. My perception of all the characters are different then most and not completely sure about any. I find that I miss so much history between characters that I skim. It's going to be my duty to read Ashes soon.
I learned a lot about guns. That's a simple statement that I'm not sure that I wanted to say or not. I was completely clueless about guns before, and somehow I've came out a better? person knowing so much about a weapon that killed millions. It's hard to say, but I think that if you're into that kind of deal Shadows is made for you. This being stated again: I need to read the first novel to get the full effect; I'm going to give Shadows a head nods and thumbs up. (4 out of 5)